1. YOUR FIRST VISIT
Every new patient begins with a personalized consultation to get to know you and what you hope to get out of orthodontic treatment. We will go over your dental and medical history and do a thorough examination; then Dr. Mike will walk you through his findings and help you create a personalized treatment plan.
We will also go over all financial information and payment options during this visit – we are always glad to answer any questions you may have to help determine which treatment is right for you.
Dr. Obeid accepts all major insurances and is an in-network provider for most insurances.
2. WHAT HAPPENS AFTER THE INITIAL CONSULTATION?
Before you leave, we will schedule your next appointment. This is when you will get your braces, Invisalign, or other appliance that will start you on the path to the smile you've always wanted. Of course, we will continue to be available to answer any questions along the way.
3. SCHEDULING APPOINTMENTS
A crucial key to the success of your treatment is allowing Dr. Obeid to check your progress about every four to eight weeks. We work hard to make scheduling easy and convenient for our patients. However, if you are running late or need to reschedule, please let us know as early as possible and we will do all we can to accommodate you.
4. VISITING THE DENTIST DURING TREATMENT
It is important to continue visiting your family dentist once every three to six months for routine cleanings and check-ups, even during your orthodontic treatment. If extra dental care is needed, we will be happy to coordinate with your family dentist to make sure that you are receiving the best care possible.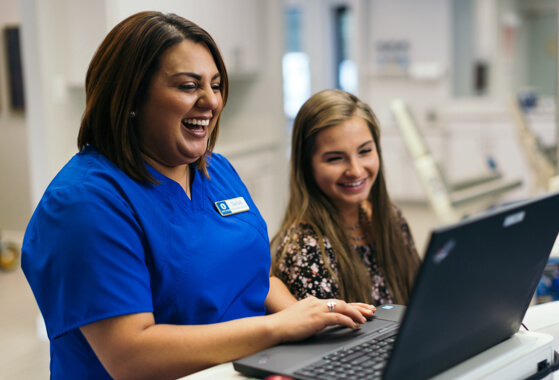 We offer various payment plans and will work closely with you to find one that fits into your budget. We also accept most major insurance plans, as well as Health Savings Accounts (HSA). As a service to our patients, we are happy to verify your orthodontic benefits and process your insurance forms for you.
When you schedule your complimentary consult, we can take your insurance information over the phone and have an accurate estimate of your benefits prepared to discuss at your first appointment. Dr. Obeid accepts all major insurances and is an in-network provider for most insurances.
Please take a moment to complete the appropriate new patient form online